Our mission is to preserve a bit of the ugliness

Buying and renovating a manor house may sound a bit too spontaneous for most of us, far beyond our comfort zone, but for Anna and Lars Norrman it feels like a natural stage of their shared journey. It wasn't a case of love at first sight, but they also both fell for a certain rather ugly quirkiness in the grand Skåne manor house. As Lars puts it: "It's easier for us to do our thing when it's all falling apart." Their own "thing" is what really permeates Häckeberga manor house. The Norrmans have really gone all-in, never making do with anything less, which is clear from both the details and the overall impression.
Anna and Lars' journey together started 12 years ago, and since then they have bought, sold and renovated countless properties. Besides Häckeberga manor, they've been on "Husdrömmar" (the "House Dreams" Swedish TV show) and built up a bed and breakfast business at a property outside Copenhagen, The farm house. Both boutique hotels are renowned for their friendly welcome, unique personal touch, and intimate atmosphere. How do you get two such different places to feel so right? Lars' eyes light up with enthusiasm as he describes the key to success. "We really see our guests, because you need to acknowledge every person who comes through the door, and our staff have to know who everyone is." Opening the door to Häckeberga is like entering a warm embrace.
It's an extra bonus to hear Anna and Lars describe what they have created and how they make things grow and flourish. In their process, they filled the manor house's vast rooms with furniture, yet it still felt empty. "Then you need to fill the rooms upwards, with small items," Lars says with a laugh. They've done this with great success, and it's hard to stop looking around, to check out every small detail. The rooms are an explosion of colour, a wild experience that is also genuinely very personal. No two rooms are the same, yet there is seamless continuity between the rooms. The sounds and scents of bygone times underpin the visual experience. Despite the many impressions, guests soon feel at home and find it easy to unwind. "The environment we create makes it easy to let go and relax," says Anna. As a guest, you don't feel like an intruder, since the focus is on the interior, and you can enjoy the relaxed atmosphere without having to be the centre of attention.
The intriguing design choices made by the couple make us start thinking and stay tuned to the here and now. The great thing about the Norrmans' style is that you don't need to like everything you're seeing, it's not their intention, but rather open your eyes to a whole new world. This is not a perfect world, but rather a forgiving and less than perfect setting. "It has to be a bit quirky, almost ugly, and not a carefully arranged world in which everything is perfect," Anna explains. They see it as their mission to preserve a bit of the quirky character. The Norrmans believe in a future where we don't need to renovate and keep buying new things, since the real art lies in recycling and refreshing an existing look. This is also why Anna and Lars don't close the hotel during refurbishing or remodelling works. It's a real delight to see how the chaos of the building work can emerge as a completed room. They find that this brings them even closer to their guests, who are often intrigued by the building work, so Anna and Lars become involved in the guests' stay in an even more personal way.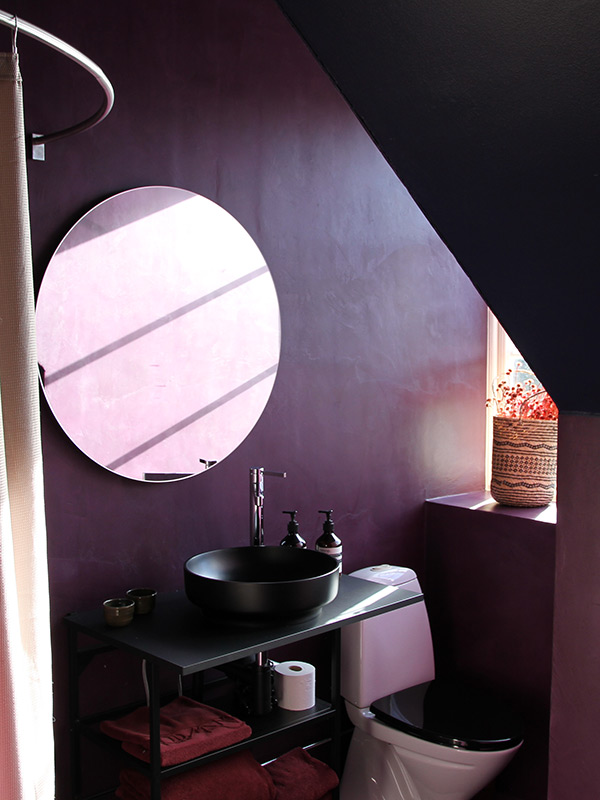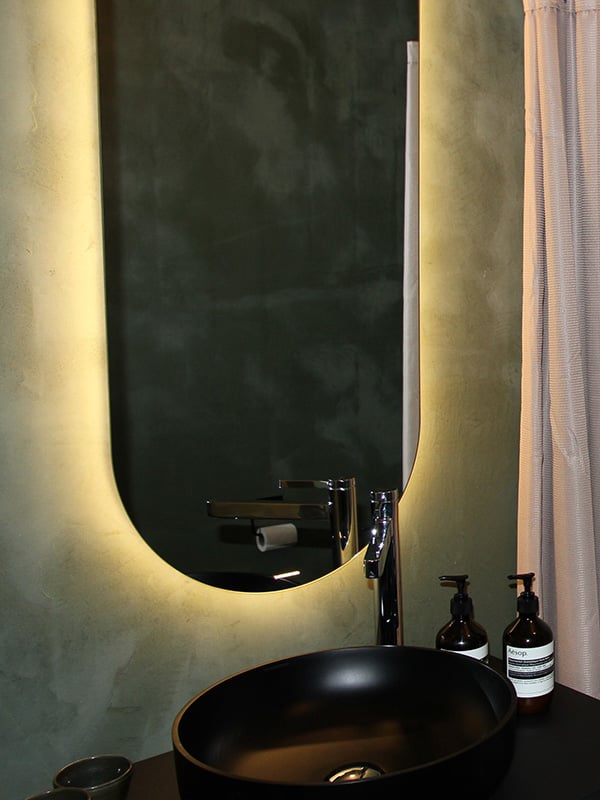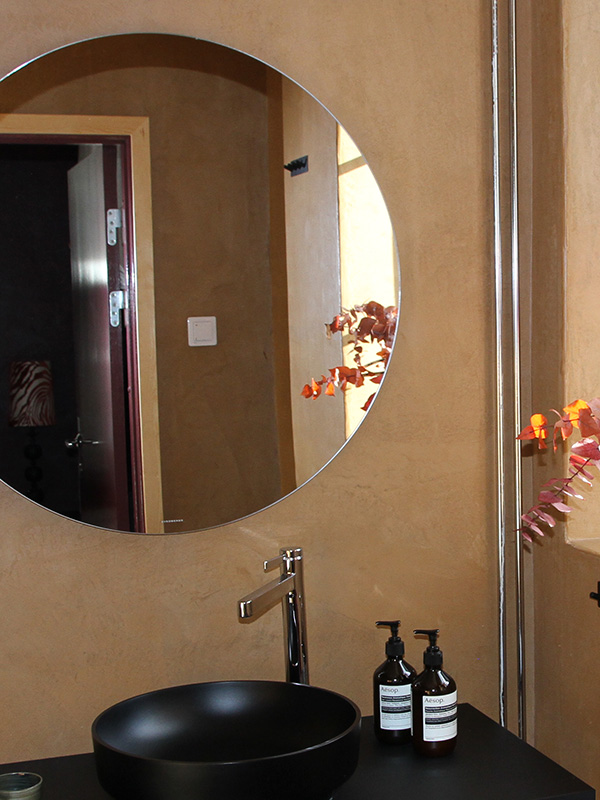 How do they know which projects to take on? New projects must feel right to Anna and Lars, since otherwise it would not be possible to achieve what they've done. "Every time we've purchased a new property, we've made sure that if things went wrong, we could still live there," Anna laughs. They move into the new property and immerse themselves in the project. "It becomes my whole world," Anna explains. They put their heart and soul into everything they do, handpicking all the décor and furnishings to create something personal that has to be experienced for its uniqueness. This may be why rooms 11 and 12 of the manor house are their favourites. They was where they stayed while Häckeberga was being renovated, and from where they got to know the property. The rooms are hidden away, as a separate oasis with high ceilings, elegant colour schemes and fantastic natural light.
But how could anyone ever leave a place like this? I found it really hard to leave and I wanted to stay in this enchanted world just a bit longer. Even though time stands still in the manor house, away from the bustle of everyday life, there was more to explore. And this is exactly how the Norrmans want guests to feel when they drag themselves back to reality. "We want to create a sense of being away for longer than just one day." They've certainly achieved this sense of being carried far away, before being forced to turn and go through the gate and back out into the real world.
"We wouldn't be able to accomplish what we have if we didn't love every project"
- Anna Norrman
three fast ones
1. What are your best interior design tips?
Colours and recycling.

2. You have surprise visitors, so what do you hide away?
Washing-up and my horse clothes.
3. What do you do to be sustainable in your everyday life?
Recycle and renew, even if it's a bit ugly. Refresh and supplement with new items or features.